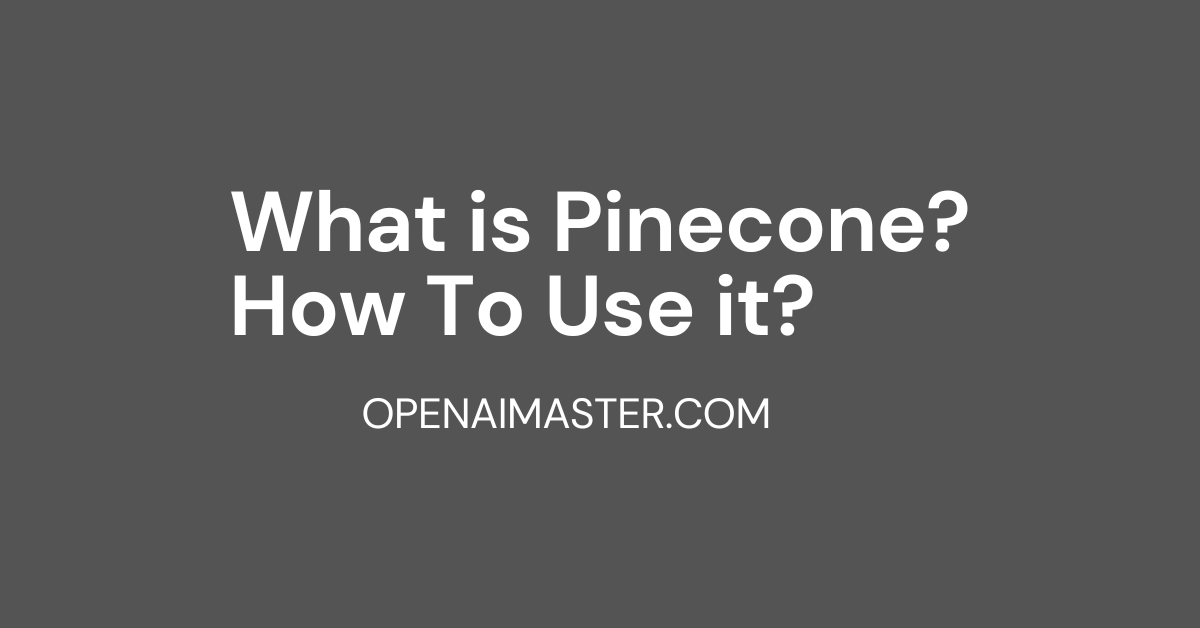 What is Pinecone?
Pinecone is an incredibly powerful machine-learning platform that offers remarkable capabilities. Its primary objective is to simplify and accelerate the development and implementation of machine learning models, all within a cloud-based environment. With Pinecone's scalable, efficient, and adaptable platform, the process of constructing and deploying machine learning models becomes effortless.
But that's not all! Pinecone also operates as a managed service, which means that Pinecone takes care of all the underlying infrastructure, including both hardware and software. This is exceptionally beneficial for developers and data scientists as it allows them to focus solely on constructing and deploying models, without the hassle of managing infrastructure.
How to use Pinecone?
Wondering about the process of using Pinecone? Allow me to guide you through it. To begin, you'll need to create an account and choose a suitable plan from the options provided by Pinecone, which include both free and paid plans tailored to your requirements. Once you have an account, you can dive into building and deploying your machine learning models using the Pinecone platform.
The initial step involves creating an index, which serves as a data structure facilitating efficient searching and retrieval of information. Pinecone offers an API equipped with a wide array of functions and methods for creating, updating, and querying indexes.
With your index in place, you can start adding data to it. Pinecone supports various data types, including text, images, and numerical data. Furthermore, you have the flexibility to customize indexing parameters to optimize the performance of your index.
Next comes the exciting part—constructing your machine learning model. Pinecone provides a range of tools and libraries, such as TensorFlow, PyTorch, and Scikit-learn, which assist you in building and training your model. Once your model is ready, deploy it to your Pinecone index and experience real-time predictions. This feature proves particularly valuable for applications like recommender systems and fraud detection, where instant predictions are crucial.
Conclusion
In conclusion, Pinecone is a top-tier machine learning platform that gives programmers and data scientists the infrastructure and resources they need to create and deploy machine learning models rapidly and effectively. Pinecone is the platform for you if you're creating a recommender system, fraud detection system, or natural language processing application.