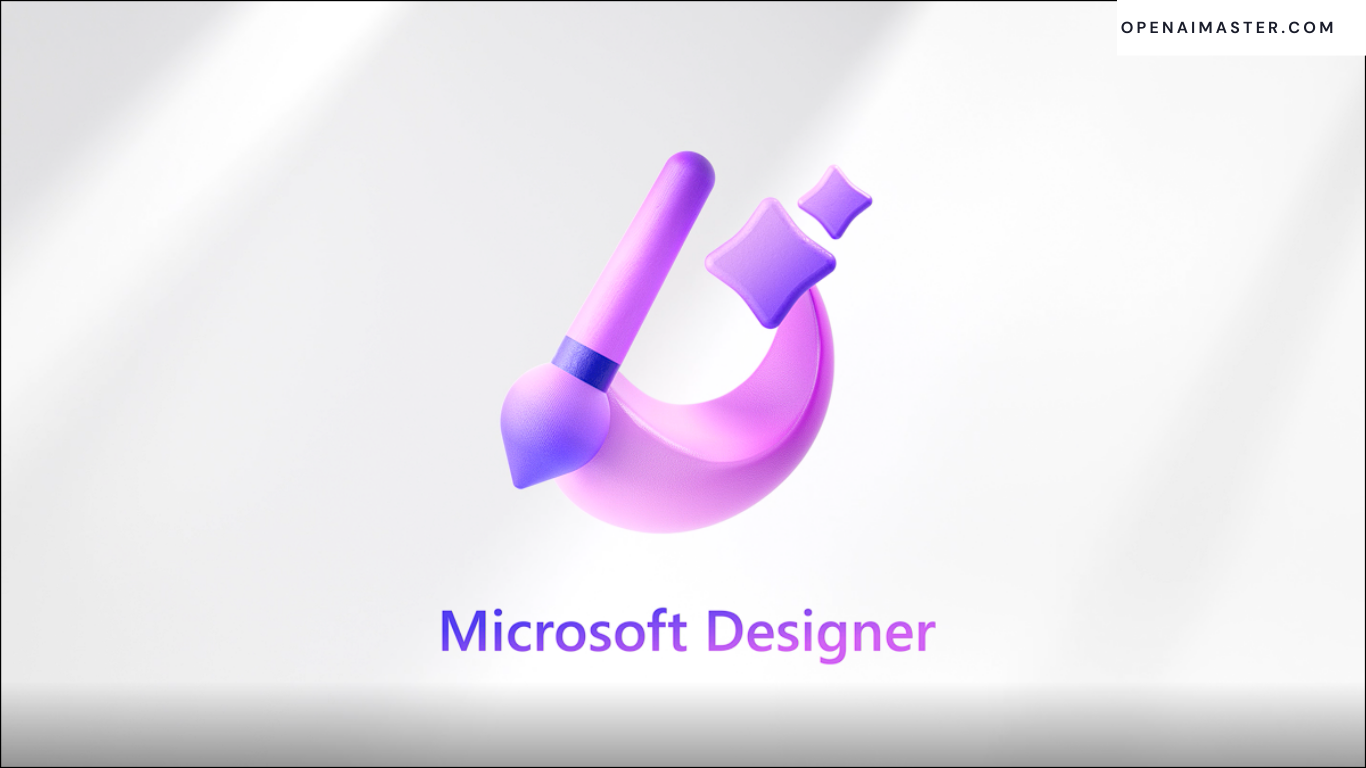 Microsoft Designer is a programme you should look at if you want to develop designs that are visually appealing. It is a sophisticated graphic design tool that is a part of Microsoft 365 and provides a wide range of functions for producing different types of graphics.
MICROSOFT DESIGNER APP: WHAT IT IS AND HOW IT WORKS
Using the same artificial intelligence as DALL-E 2, the Microsoft Designer app is a graphic design tool in Microsoft 365 that enables users to make unique invites, digital postcards, and other materials. Users can quickly design something completely original by only defining an image they want to view. The brand-new tool can design visuals, invitations, posters, digital postcards, presentations, and more.
The Microsoft Designer app will interface with Image Creator in Bing and Edge and use the same AI technology as DALL-E 2. Image Creator in Bing and Edge will be fully free to use, despite the fact that Microsoft will roll out the programme cautiously due to concerns about possible abuse and exploitation.
What Is Microsoft Designer?
You may create graphics for a variety of uses, including logos, social media posts, invitations, website banners, and more, using the independent tool Microsoft Designer in Microsoft 365. Its combination with DALL-E 2 by OpenAI, a form of artificial intelligence that enables you to create original images by merely entering a word description, distinguishes it from other design tools.
Making realistic and distinctive images using DALL-E 2 will make it simpler to identify graphics that match the requirements of your particular project. Furthermore, Designer provides a selection of integrated tools and templates that let you modify your visuals according to your tastes.
How Can You Get Microsoft Designer?
A waiting list is used to access the preview version of Microsoft Designer. When access is granted, you can add your email address to the list to receive login instructions. Although the preview does not yet contain all the anticipated capabilities, Microsoft is actively looking for user feedback to improve the tool before its official release.
For users of Microsoft 365 Personal and Family, Microsoft Designer will be a free software with a few optional in-app purchases for premium features. Additionally, Microsoft intends to combine Designer with Microsoft Edge, allowing Edge users to create social media posts and other content while browsing websites.
Getting Started with Microsoft Designer
Once you gain access to Microsoft Designer, you can begin utilizing the remarkable Designer Copilot. This tool assists you in creating your initial visual by providing three options: using an AI-generated image, your own image, or starting with a blank canvas.
To employ an AI-generated image, proceed to the "Add Your Own Images" section and select "Start With an AI-Generated Image." Then, provide a description of the desired image, and let the powerful DALL-E 2 algorithm work its magic. You'll discover a wide range of possibilities, from a house floating on a cloud to a lizard sporting a top hat or even a squirrel engaging in waterskiing activities in a lake.
To maximize the effectiveness of DALL-E 2 and obtain optimal results, it is recommended to familiarize yourself with the best practices for utilizing the tool. Once you find an image that suits your needs, simply select "Save" to incorporate it into your project.
How to use Microsoft Designer?
Microsoft Designer is a tool that automatically generates design ideas for your slides based on the content you add. It can help you save time and make your presentations more visually appealing. Here's how to use it
To gain early access to Microsoft Designer, please visit the website https://designer.microsoft.com/ and join the waitlist. Once you've signed up, an email will be sent to you with instructions on how to log in once your access to Microsoft Designer is granted.
Upon logging in, you'll have the option to create a design from scratch or explore the catalog of templates to find inspiration. Utilize the search function to find specific designs based on style, topic, image, or color. You can also take advantage of suggested searches to discover relevant content.
Once you've selected a template or started with a blank canvas, Microsoft Designer offers powerful and user-friendly editing tools. These tools allow you to seamlessly replace design elements, text, and video components. Additionally, you can leverage the AI feature in Microsoft Designer to generate unique and visually stunning images and videos for your design.
Using Microsoft Designer: A Detailed Guide
Choose a Template: Start by choosing a template that matches the type of design you want to create. You can browse through the templates available in Microsoft Designer or search for a specific template using keywords.
Personalize the Template: Once you've chosen a template, you have the freedom to customize it according to your brand or personal style. Modify the colors, fonts, images, and text to craft a design that is uniquely yours.
Incorporate Design Elements: Enhance your design by adding elements such as shapes, icons, and images. These can be accessed from the toolbar, allowing you to select from a variety of options. Additionally, you have the flexibility to import your own images or utilize the extensive library of stock images provided by Microsoft.
Integrate Text: To include text in your design, simply click on the designated text box and begin typing. Choose from a diverse range of fonts and formatting options to make your text visually captivating and prominent.
Save and Share: Once you're satisfied with your design, save it to preserve your progress and easily share it with others.
Collaborate: If you're collaborating with others on your design, Microsoft Designer facilitates seamless collaboration. Share your design with team members, granting them the ability to make real-time changes and provide valuable feedback.
Export: When you're ready to utilize your design, export it in various formats, including PNG, JPEG, PDF, and more, ensuring compatibility with your specific requirements.
Print: Should you wish to print your design, Microsoft Designer offers a streamlined printing feature. You can conveniently select the desired paper size, orientation, and other printing options directly within the tool.
Key Features of Microsoft Designer
Here are some of the key features of Microsoft Designer:
Template Selection: Microsoft Designer provides a diverse collection of pre-designed templates suitable for various purposes. These templates encompass designs for social media posts, flyers, brochures, business cards, and more. You can effortlessly customize these templates to align with your specific needs.
Design Elements Galore: Within Microsoft Designer, you'll find an extensive array of design elements at your disposal. Shapes, icons, images, and text can be easily incorporated into your designs, and you have the flexibility to modify and personalize these elements to create truly unique visual compositions.
Seamless Collaboration: Collaborating with others on your designs is a breeze with Microsoft Designer. Share your designs with teammates, granting them the ability to contribute by making real-time edits and providing valuable feedback.
Integration with Cloud Services: Microsoft Designer seamlessly integrates with Microsoft's cloud-based services, such as OneDrive and SharePoint. This integration enables convenient storage and sharing of your designs across multiple devices and facilitates collaborative workflows.
User-Friendly Interface: Microsoft Designer prioritizes user-friendliness, ensuring that even beginners can navigate the tool with ease. With a range of helpful features and tutorials, you'll swiftly familiarize yourself with the tool and swiftly create professional designs.
Final Words
In summary, Microsoft Designer offers a robust platform for effortlessly creating captivating graphics. Its seamless integration with DALL-E 2, coupled with its comprehensive selection of tools and templates, positions it as an invaluable asset for individuals seeking to craft distinctive and visually striking visuals. Whether you aim to enhance your design proficiency or fulfill your creative aspirations, exploring the capabilities of Microsoft Designer is certainly worthwhile.
In conclusion, Microsoft Designer is an exceptional design tool that empowers users to produce remarkable graphics effortlessly. Its extensive assortment of templates, design elements, and collaboration functionalities enables the swift creation of professional-grade designs. Regardless of your expertise level, Microsoft Designer is a commendable choice for anyone seeking to generate visually stunning designs without unnecessary complexity. Take the opportunity to explore the capabilities of Microsoft Designer and unleash your creativity.
FAQ'S
Do I need design experience to use Microsoft Designer?
No prior design experience is necessary to use Microsoft Designer. The tool is simple to use and includes a variety of templates and design components to assist you in producing expert designs rapidly.
Is Microsoft Designer free?
Microsoft Designer is not an independent product, though. It is a component of the Microsoft 365 toolkit, which calls for a paid subscription.
What types of designs can I create with Microsoft Designer?
With Microsoft Designer, you can create a wide range of designs, including social media posts, flyers, brochures, logos, business cards, and more.
Can I collaborate with others on my designs in Microsoft Designer?
Yes, Microsoft Designer makes it simple to work with others on your designs. You may give others access to your designs, let them make adjustments, and get immediate feedback.
Can I use my own images in Microsoft Designer?
Yes, you can import your own images into Microsoft Designer or use images from Microsoft's library of stock images.