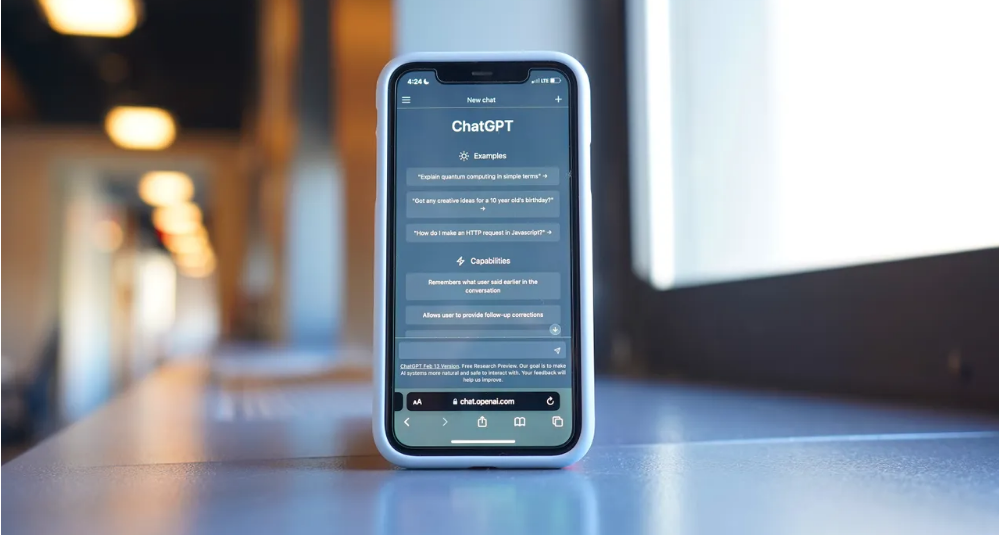 A phone number is required for two levels of authentication when you register for an OpenAI account with Chat GPT. The first phase of the verification process involves sending an email, and the second involves sending an SMS text message to the specified mobile phone. These checks are being made to make sure the user is a real person and to determine where they are located. This is significant because Chat GPT isn't accessible everywhere.
Although it may be discouraging to learn that a phone number is required to use Chat GPT, this security feature is essential to protect the website. However, in some nations, WhatsApp can be used in place of a phone number to verify the account. If you don't want to give someone your actual phone number, this can be a suitable substitute.
There is still the possibility to utilise Chat GPT without registering through the OpenAI Playground or on Discord if you don't want to give your phone number at all. Users can take advantage of Chat GPT's capabilities using these features without having to provide proof of identity.
What is the purpose of the verification steps?
In ChatGPT, the verification procedures serve to ascertain the user's identity as a genuine person and to pinpoint their country of residency. This is significant because not all nations have ChatGPT. In order to safeguard the account and prevent unauthorised access, two-step verification is utilised using the user's specified phone number. You can use the phone number to restore your password. Based on the user's location, OpenAI uses the phone number to offer a customised experience. An SMS text message is also sent to the user's mobile device to complete the verification procedure.
What are the benefits of phone number verification in ChatGPT?
In ChatGPT, phone number verification has a number of advantages. In the beginning, it functions as a two-step verification process that aids in ensuring the account's security. This is so that unauthorised users have a harder time accessing the account because a second step of authentication is needed.
The phone number can also be utilised for password recovery. The user can use their phone number to reset their password if they lose it, assuring that they can access their account once again.
Thirdly, the verification of phone numbers aids in preventing spam and phoney account formation. This is due to the fact that requiring a real phone number makes it more difficult for bots to create bogus accounts when a phone number is verified.
Additionally, OpenAI can identify the user's country of residence from the phone number. As a result, ChatGPT can offer the user a personalised experience, such as recommendations that are tailored to their interests in particular countries.
Last but not least, customers who have validated their phone numbers get access to additional services and functionalities, such as personalised recommendations. Only users who have successfully completed the verification process have access to these features.
Is it possible to use ChatGPT without a phone number?
Users of ChatGPT are required to submit a phone number for verification purposes, although there are other ways to register for those who would prefer not to. These techniques incorporate the use of throwaway email addresses or virtual phone numbers.
Verification codes can also be sent to a virtual phone number using temporary phone number providers like Anoymsms, Sms Activation Service, and SMSnator. Users are able to finish the verification process without giving their real phone number thanks to this.
Additionally, users can use the OpenAI Playground or Discord to access ChatGPT without creating an account. However, it's crucial to keep in mind that a confirmed phone number is necessary in order to access some services and personalised recommendations.
It's important to note that ChatGPT needs a phone number to verify your identity and location. For this purpose, landlines and the majority of VoIP numbers are not accepted. For ChatGPT account verification in some nations, WhatsApp can be used in place of a phone number.
What happens if the phone number verification fails in ChatGPT?
Verifying your phone number is an important part of the OpenAI ChatGPT registration process. The user won't be allowed to use the platform if the verification process is unsuccessful. To complete the authentication process, the phone number must also originate from a place where Chat GPT is accessible.
If a customer has problems with phone number verification, they can try using a different number or getting help from ChatGPT tech support. The problem might also be fixed by deleting the browser's cache or looking for blacklisted contacts.
It's important to note that phone number confirmation is required for security reasons. It helps stop spam and bot assaults by ensuring that only legitimate users are able to access the platform. It also enables OpenAI to locate the user and deliver a customised experience.
How does ChatGPT use my phone number for security reasons?
Because ChatGPT isn't available everywhere, OpenAI uses your phone number to confirm that you're a real person and to determine the nation in which you reside. This is carried out for security purposes.
conclusion
even though a phone number is needed for verification, there are still other options accessible for individuals who don't want to give their number. Users can still access Chat GPT without registering on Discord or the OpenAI Playground. By putting these precautions in place, OpenAI is able to give users a secure platform on which to explore Chat GPT's potential.