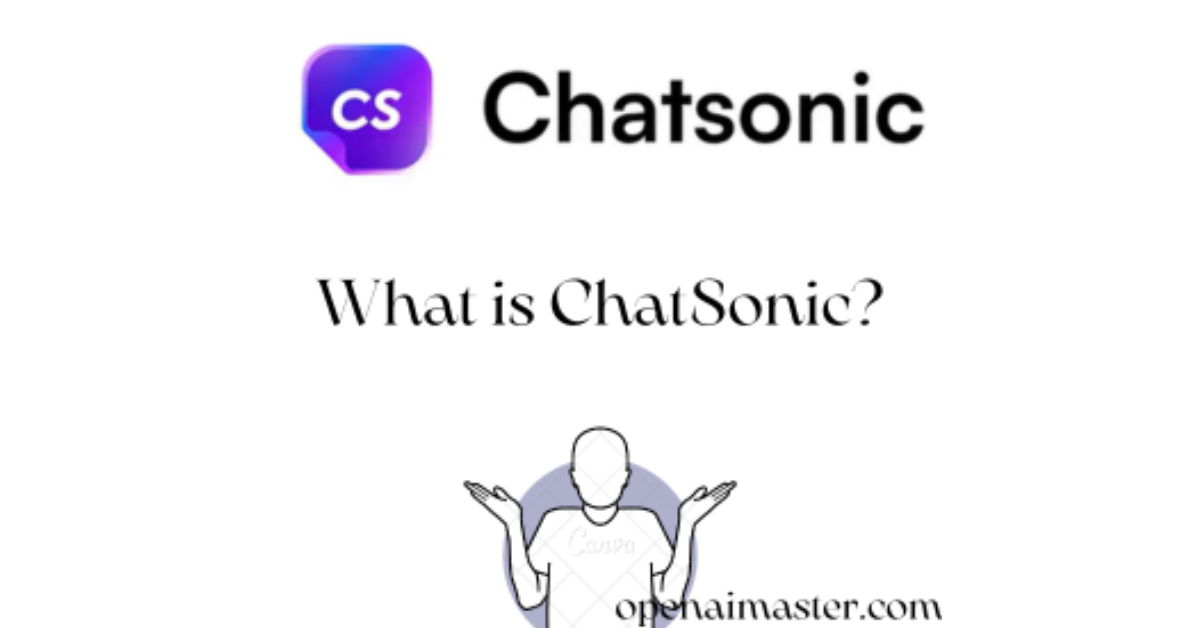 What is ChatSonic?
Are you weary of devoting hours to article creation and searching for the right words to express your ideas? Do you find it difficult to maintain organisation and increase production in your business? The most cutting-edge AI chatbot of 2023 is ChatSonic, so look no further. What is ChatSonic and everything you need to know about it will be covered in this blog post.
The Application of ChatSonic
With the help of Writesonic's ChatSonic chatbot platform, businesses can use AI to personalise customer interactions. In order to replicate human speech, a sophisticated machine learning model built on neural networks is paired with scripted conversation. Chat Sonic is used to create text and images, and it has a strong relationship with Google search that aids in producing material that is highly relevant. Additionally, it can create any type of material for any website, including Gmail, Twitter, Facebook, WordPress, and emails, tweets, articles, product descriptions, and so forth.
The Technical Principle of ChatSonic
A complex machine learning algorithm based on neural networks powers ChatSonic, allowing it to mimic human speech. For picture generation, it integrates with Stable Diffusion and DALL-E, and it has a strong relationship with Google search that aids in producing hyper-relevant material. ChatSonic employs natural language processing technology to provide precise and educational answers to your queries.
Who Invented ChatSonic?
ChatSonic was invented by Writesonic, an AI-driven content creation platform. Writesonic was founded in 2021 by Samanyou Garg and Abhishek Bhardwaj.
What are the Features of ChatSonic?
Integration with Google Search
The integration of ChatSonic with Google Search is one of its primary advantages. This functionality enables the chatbot to deliver the most recent and accurate information, guaranteeing that users receive pertinent answers to their questions.
Visuals and Voice Commands
Additionally, ChatSonic provides the ability to create images and voice instructions. With the help of this functionality, the chatbot is more dynamic and entertaining, giving users a more complete experience.
Utilization of Natural Language Processing (NLP) Technology
The platform makes use of cutting-edge natural language processing technology to deliver precise and educational responses. This guarantees that the chatbot can comprehend user inquiries and provide responses in a way that seems natural and kind.
Customizable Personas
ChatSonic may be tailored to serve a variety of functions, including relationship coaching, job interviews, and travel planning. Because of this, organisations may customise the chatbot to meet their own requirements, making it a useful tool for automation and improving customer experiences.
AI-powered Text Generation Capabilities
Natural conversations and distinctive responses are made possible by ChatSonic's AI-powered text generating features. The chatbot may produce personalised, contextually appropriate responses that sound real and human.
Image Generation, Text Generation, and Code Generation
ChatSonic has the ability to generate text, images, and programme code. Without a team of designers or engineers, this tool enables businesses to produce interesting content that appeals to their audience.
GPT-4 Powered
With the use of ChatSonic's GPT-4-powered system, organisations can build more sophisticated chatbots that can tackle difficult jobs and give more individualised responses.
API Access
ChatSonic offers API access for simple application integration. Businesses may easily integrate the chatbot into their current workflows thanks to this feature without having to do a lot of programming effort.
The Limitations of Chatsonic
While ChatSonic is a powerful tool for content generation, it does come with certain limitations. Firstly, as an AI-powered chatbot, it is not infallible, and there may be instances where the generated content is not completely accurate or relevant to the user's specific needs. It's important to review and validate the content generated by ChatSonic before using it in critical applications.
Another limitation is the learning curve associated with using AI and machine learning technologies. ChatSonic may require some technical knowledge to use effectively, and users who are unfamiliar with these technologies may find it challenging to navigate the platform and make the most of its capabilities. However, ChatSonic may provide documentation and resources to support users in understanding and utilizing the platform effectively.
It's worth noting that currently, ChatSonic is available only in English, which could be a limitation for users who require content generation in other languages. However, there are plans to expand language support in the future, which would broaden its accessibility to a wider range of users.
Despite these limitations, ChatSonic remains an advanced AI chatbot in 2023, offering valuable features and capabilities to streamline content creation processes and enhance productivity. As with any AI tool, it is important to be aware of its limitations and leverage its strengths accordingly.
How to sign up for Chat Sonic?
Chat Sonic registration is simple and easy to do. The "Sign Up" button may be found on the Chat Sonic website. It will be necessary for you to enter both your email address and password.
You are able to use Chat Sonic right away after creating your account. Simply choose "Chat Sonic" from the Writesonic Library to launch voice-driven content creation. Additionally, you can integrate Chat Sonic with Google Search to produce content on any website with the most up-to-date information.
While Chatsonic is a great tool for producing content rapidly and effectively, there are other AI chatbots that might be more appropriate for some users. One such substitute is Chat GPT, a chatbot powered by AI that can provide a wide range of material.
The core technology that separates Chatsonic and Chat GPT is their primary distinction. While Chat GPT makes use of the GPT architecture created by OpenAI, Chatsonic uses a sophisticated machine learning model based on neural networks. Furthermore, Chat GPT is renowned for its capacity to produce incredibly innovative and captivating content.
The ideal chatbot substitute will ultimately depend on the user's particular requirements.
Conclusion
Even while Chatsonic is a fantastic tool for creating content quickly and effectively, some customers may find other AI chatbots to be more suitable. One potential replacement is Chat GPT, an AI-powered chatbot that can offer a variety of content.
The main distinction between Chatsonic and Chat GPT is their underlying technology. While Chat GPT leverages the OpenAI-developed GPT architecture, Chatsonic takes use of a well developed machine learning model based on neural networks. Additionally, Chat GPT is recognised for its ability to create extremely creative and engrossing material.
The user's specific needs will eventually determine the best chatbot replacement.