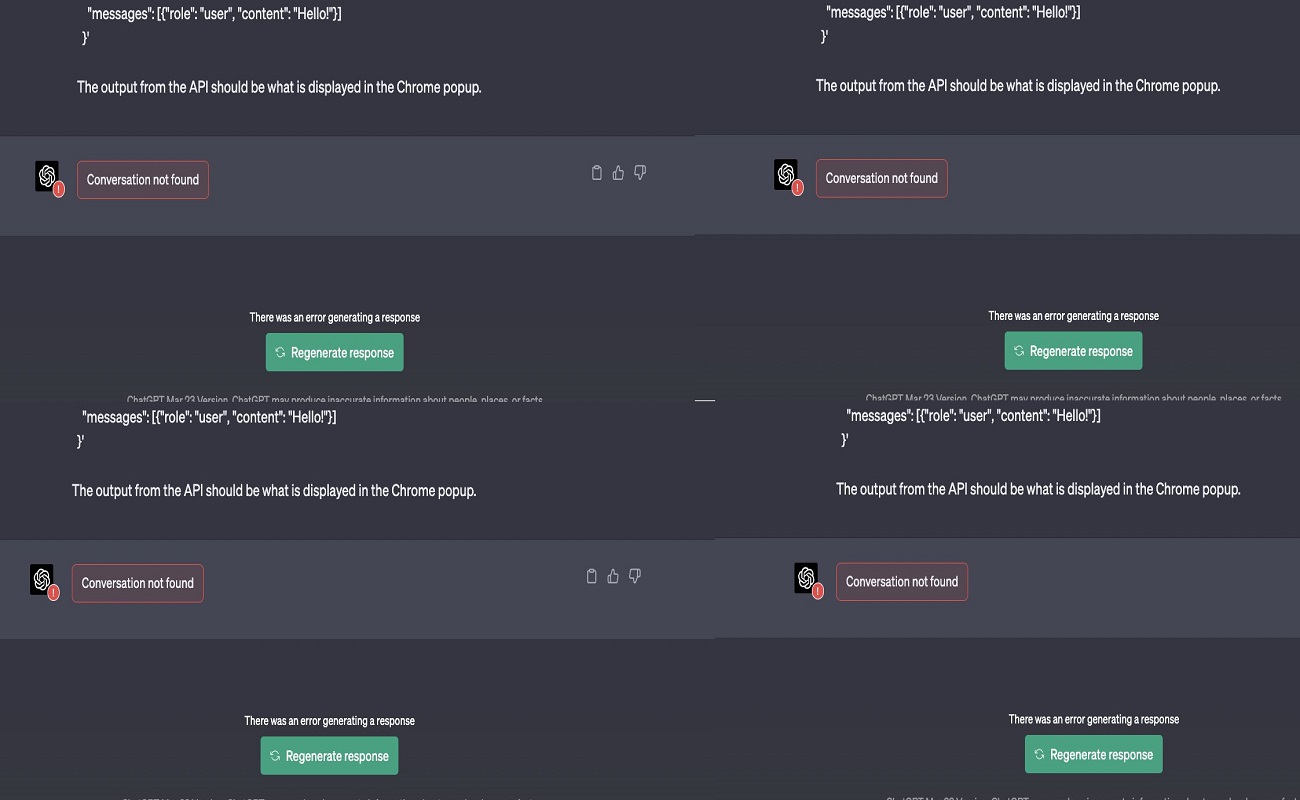 Chatbots have essentially become a need in our fast-paced modern life. ChatGPT is one such chatbot that uses artificial intelligence and natural language processing to answer users' questions. The "Conversation Not Found" error message, however, may appear to some users while using ChatGPT.
This error message often signifies that a technical problem has caused the user and ChatGPT's discussion to be lost. There might be an issue with the internet connection or the input provided to ChatGPT might not be formatted in a way that it can understand or process.
Users can take several easy measures to fix this problem. They must first make sure that the internet connection is reliable. The "Conversation Not Found" error message might be brought on by a shaky or unreliable connection, which can also cause disruptions in the chat. Users who need assistance might try resetting their router or getting in touch with their internet service provider.
Second, users must make sure that their inquiries are organised and processed properly. ChatGPT might be unable to understand the context of the query if the input is improperly constructed, which would result in the error notice.
Users can start a new chat and type in their inquiry to continue the conversation if the aforementioned methods do not work. Users can reach ChatGPT support at support@openai.com for additional help if the error still occurs.
The way we engage with technology has been revolutionised by chatbots like ChatGPT. They have facilitated and streamlined our lives by being able to comprehend and react to natural language requests. However, technological problems do occasionally occur, and it's important to know how to deal with them swiftly and successfully. Users can quickly resolve the "Conversation Not Found" issue message and continue using ChatGPT without interruption by taking the actions suggested above.