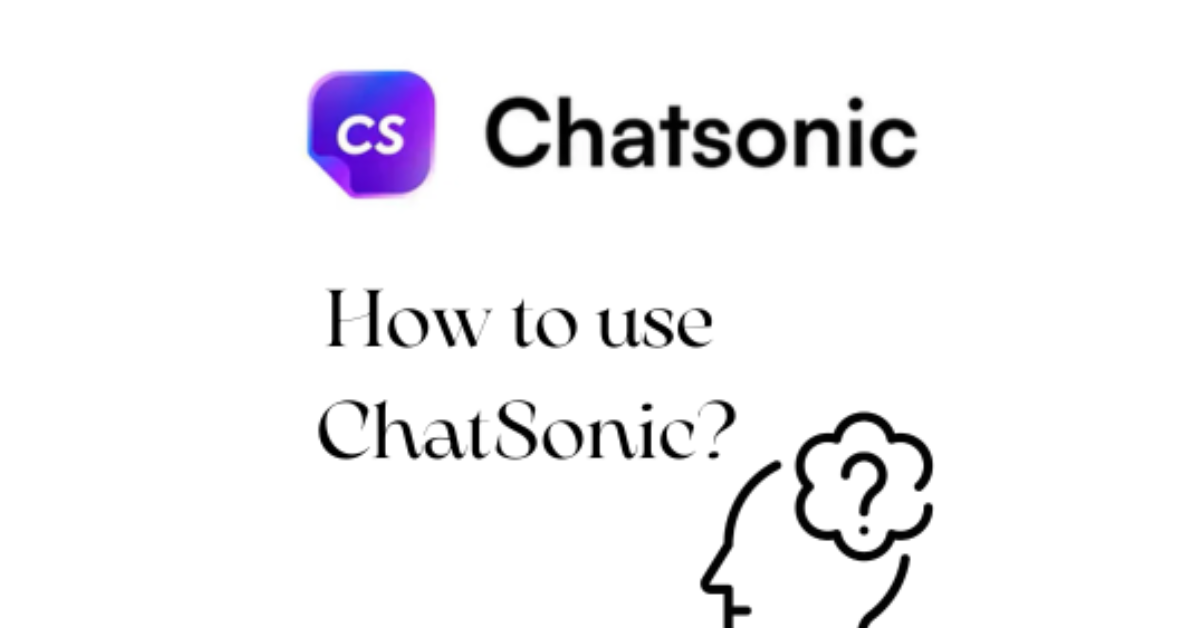 Are you trying to figure out how to produce material that will be of a high calibre for your website, social media accounts, or other online platforms? You need look no further than WriteSonic's free chatbot, ChatSonic. We'll walk you through the process of using ChatSonic to create excellent content that will improve your online visibility in this article.
How to log into ChatSonic?
Step 1: Visit the ChatSonic website
Open your web browser and go to the ChatSonic website at writesonic.com/chat.
Step 2: Log in or Sign up
You must log in using your credentials in order to use ChatSonic. If you don't already have one, sign up using the "Sign up" option. Simply follow the instructions and click the "Verify" link or the code that was sent to your email address to authenticate your account.
Step 3: Select ChatSonic from the Library
A library of templates will appear once you log in. "ChatSonic" can be chosen from the Writesonic Library.
Step 4: Explore the ChatGPT tool
Once you've decided on ChatSonic, you may explore the application and create content with voice commands. Additionally, ChatSonic enables you to easily produce material and create visualisations.
Step 5: Use ChatSonic for various purposes
You can use ChatSonic for a variety of things, including normal question-and-answer sessions, tweeting, email creation, and more. It's a flexible tool that may be tailored to serve particular needs as a relationship counsellor, interviewer, or tour guide, for example.
Step 6: Integrate with existing applications
Using API access, you may combine ChatSonic with your current applications to improve the user experience. Your user experience will be seamless, and managing all of your applications in one location will be simpler as a result.
How to Use ChatSonic?
Using ChatSonic is easy! Just select "ChatSonic" from the Writesonic Library and give voice commands. You can also use Chat-Sonic to create visuals and generate content quickly.
Step 1: Access the ChatSonic Website
To start utilising ChatSonic, go to https://writesonic.com/chat, the chatbot's official website. You'll be met with an intuitive interface when you get there that makes creating content a breeze.
Step 2: Click the "Start Chatting"
Button To use the chatbot, go to the ChatSonic website and click the "Start Chatting" button. You'll then be directed to the registration page.
Step 3: Register for a New Account
You must register for a free account with ChatSonic before you can begin producing content. You need only fill out the information requested on the registration page to proceed.
Step 4: Choose ChatSonic from the Content Template List
Once you've registered for an account, go to the WriteSonic library and select ChatSonic from the content template list. This will take you to the ChatSonic ChatGPT template, where you can start generating content.
Step 5: Type a Prompt or Speak Aloud
You can either enter or speak a command to begin producing material. Feel free to use any technique you like because ChatSonic can comprehend both spoken and written language.
Step 6: Hit "Send" and Wait for ChatSonic to Respond
Once your prompt has been entered, click "Send" and wait for ChatSonic to provide a response. You won't have to wait long to see results because the chatbot is built to produce high-quality content swiftly and effectively.
Writing High-Quality Essays with ChatSonic AI Chatbot
ChatSonic AI Chatbot can help you write high-quality essays in no time. Here's how:
Begin with a Dialogue
Tell ChatSonic right away that you have no idea how to create an effective essay and that you must rely on its advice to get through this. ChatSonic, a dialogue chatbot, provides suggestions and pointers to assist you in producing a quality article.
Create an Outline
Request that ChatSonic draught the subject's overview. It is possible to produce long-form content that is of excellent quality and that provides users with useful information by tackling each area of your content outline one at a time. Without a framework, if you had asked the AI to produce an essay on your subject, the quality of the content would suffer and the essay might end up being very brief. Therefore, always create content outlines to extend your essay.
Referencing External Sources
A reference link to a pertinent Wikipedia article can be requested from ChatSonic if you want to credit additional sources in your essay. Make sure you're citing a reliable source by doing some research on the Wikipedia page before asking ChatSonic for this.
How to Write an Essay with ChatSonic AI Chatbot
To start writing an essay with ChatSonic AI Chatbot, you need to provide an outline of the content you want to generate. Here is a step-by-step guide to using ChatSonic AI Essay Writer:
Inform ChatSonic that you require assistance with writing an essay.
Request an essay topic outline from ChatSonic. You can ask it to write a second generation if you're not happy with the first.
To produce extensive, valuable, and beneficial material for your essay, go over each section of the outline one at a time.
Ask ChatSonic to supply you with reference links to pertinent pages if you want to quote outside sources.
It's crucial to understand that ChatSonic's suggestions and counsel shouldn't be taken seriously. However, they can still be beneficial for producing well-written essays.
Pro Tips for Using ChatSonic
If you want to make the most of ChatSonic's capabilities, here are a few tips to keep in mind:
Get Creative: ChatSonic can provide a variety of content, so don't be afraid to be imaginative when coming up with prompts.
Test out different question forms on it, such multiple-choice or fill-in-the-blank.
Enable the Latest Information from Google: Make sure to check this box on the dashboard if you want ChatSonic to include the most recent information from Google in its responses.
Regenerate Responses: If you're not happy with the content that ChatSonic produces, you can instruct it to keep trying different responses until you are.
Conclusion
Finally, ChatSonic AI Essay Writer can assist you write superior essays while saving time. You may get the most of an AI writing assistant by doing some before planning, comprehending the assignments, and paying close attention to details. To see how ChatSonic can change the way you approach essay writing, start utilising it to compose your next academic assignment right away.