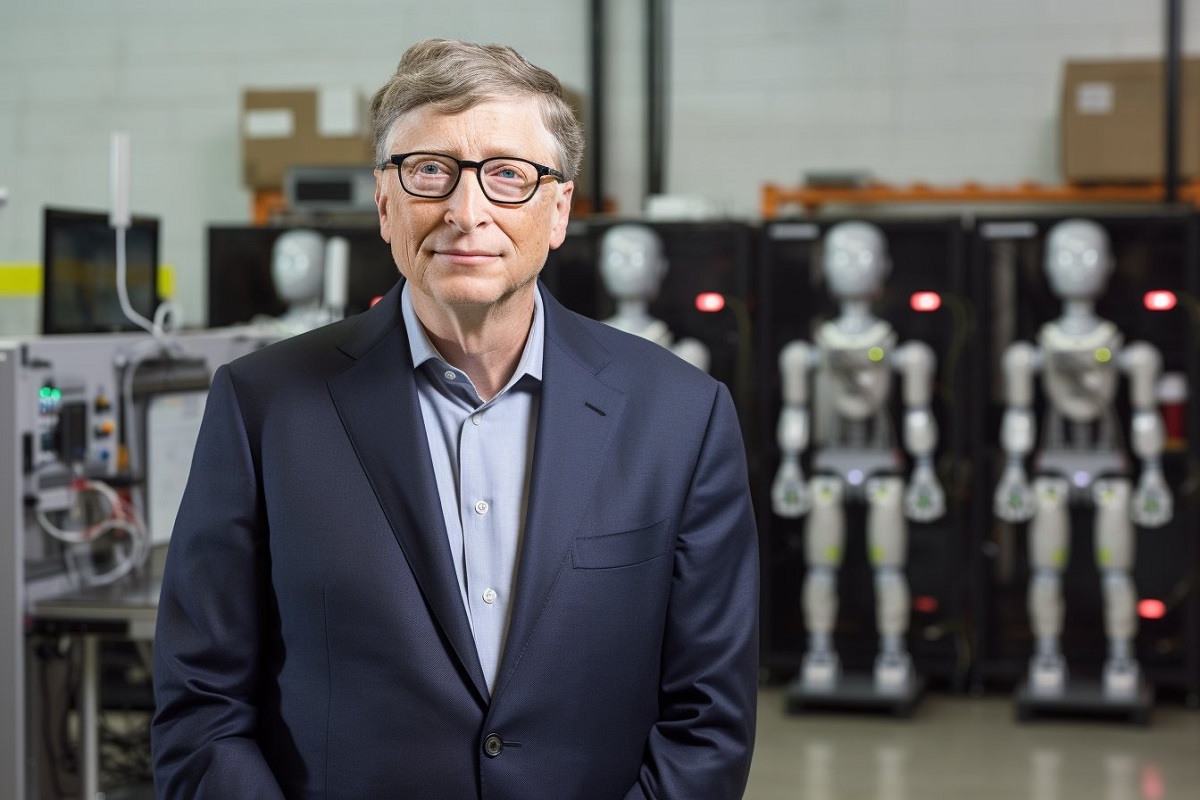 Bill Gates, co-founder of Microsoft and one of the most influential tech entrepreneurs in history, has been a vocal advocate of AI and its potential to unlock the future. In a recent interview with OpenAI, he shared his thoughts on the transformative power of AI and the need for responsible development and deployment.
According to Gates, AI has the potential to address some of the world's most pressing challenges, such as climate change, disease prevention, and poverty reduction. By harnessing the power of AI, we can analyze vast amounts of data, identify patterns and correlations, and develop solutions that are faster, cheaper, and more effective than traditional methods.
Productivity:
According to Gates, in the not-too-distant future, everyone of us will have a personal AI that is completely familiar with us and syncs with all of our devices. He believes that AI copilots will be pervasive and that natural language, rather than pointing and clicking, will be the primary means by which we communicate with computers. Gates predicted that "soon the pre-AI period will seem as distant as the days when using a computer meant typing at a C:> prompt rather than tapping on a screen." Additionally, he imagines AI firm agents working alongside traditional employees and absorbing knowledge from throughout the entire organisation.
AI in health:
Gates is upbeat about the potential for AI to significantly speed up medical advancements. He foresees that AIs will offer triage and health advise in underdeveloped nations, advising people on how to handle medical issues and determining whether they need to seek care.
AI in education:
According to Gates, personalised AI instructors will create lessons that are tailored to each student's interests, objectives, and learning preferences. He thinks that the teacher-student relationship will be enhanced by AI rather than replaced. He admits that academics are already talking about how to adjust to new technologies, including ChatGPT, which some students are utilising to compose essays.
Risks and problems:
Gates acknowledged the dangers and probable drawbacks of AI while remaining upbeat about its promise. He worries that AIs might form their own objectives that diverge from human objectives, which would result in a loss of control. In addition, he believes that governments may need to take a role in regulating the technology since people may utilise AI for negative purposes in addition to good ones. Gates uses the example of AI models fabricating false information to illustrate the potential risks.
Future Principles:
Gates emphasises the significance of striking a balance between worries about AI's drawbacks and its ability to enhance people's lives. He thinks that in order to reduce inequality in AI, both governments and charities need to be involved. He comes to the conclusion that the potential of AI is still untapped and that any current constraints will soon vanish.
conclusion
Bill Gates is bullish about the potential for AI to completely transform a variety of industries, including healthcare and education. He emphasises the significance of government and philanthropy in regulating and decreasing unfairness in the technology, while acknowledging the dangers and potential drawbacks of AI. Gates thinks that the potential of AI is still untapped and that we should work to strike a balance between our worries and that promise for human welfare.