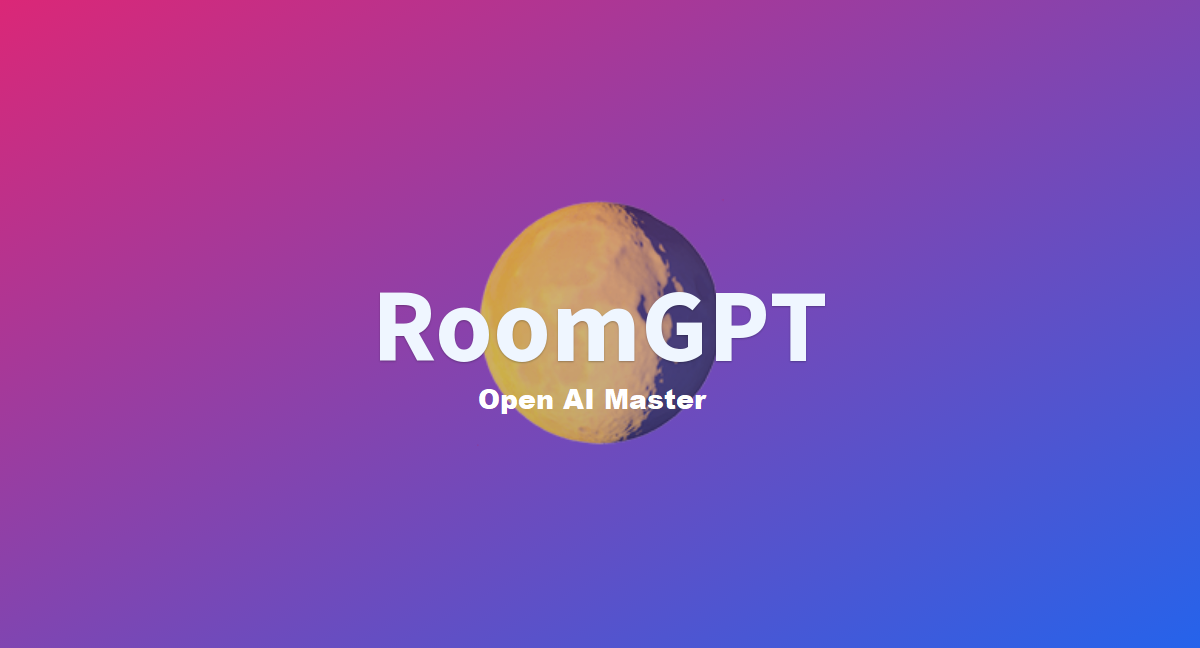 RoomGPT is the ideal solution for you if you want to easily redecorate your house or room utilising AI-powered technologies. Users can easily explore, personalise, and create gorgeous room designs using this free application. Based on the user's submitted photo, RoomGPT generates variations of rooms using an ML model called ControlNet. In this post, we'll go into the world of RoomGPT, talking about how it creates fantasy rooms, how much it costs to use, and the positive reviews it has had from people all around the world.
How Does RoomGPT Generate Dream Rooms?
Embarking on a journey to transform your room into a captivating space has never been easier. With RoomGPT, you now have the power to turn your dreams into reality. Simply capture a photo of your room, and witness its marvelous transformation across a range of captivating themes. Thanks to the cutting-edge ML model known as ControlNet, RoomGPT generates an array of room variations based on your uploaded image, opening up a world of possibilities.
RoomGPT stands as an unrivaled AI-powered tool that effortlessly empowers you to bring your dream room to life. Seamlessly explore, customize, and create stunning designs that reflect your unique taste and style. As you embark on your creative journey, RoomGPT provides you with a visual playground, igniting your imagination and allowing you to visualize the endless possibilities.
RoomGPT is truly a game-changer in the world of room remodeling. By harnessing the power of AI-generated imagery, it revolutionizes the process, simplifying it and injecting it with a burst of creativity. With RoomGPT, visualizing your ideal room has never been more effortless.
Unlock the limitless potential of your space today with RoomGPT. Say goodbye to mundane and uninspiring rooms, and say hello to a world of captivating designs tailored to your desires. It's time to transform your room into a masterpiece that reflects your unique personality and taste.
The Cost of Using RoomGPT
A free tool for creating fantasy rooms is called RoomGPT. However, RoomGPT must pay for the ControlNet ML model it uses to produce different room variations. The cost of operating the ML model up to this point, according to a tweet from RoomGPT's developer, was $224. Despite its price, RoomGPT is still a cutting-edge technology that makes remodelling a room easier.
Positive Feedback from Users Worldwide
RoomGPT has garnered widespread acclaim from users across the globe. Its remarkable capability to fabricate imaginative room designs sans the requirement of an interior designer has garnered high praise. Additionally, users have enthusiastically expressed their utilization of the tool to determine novel wall colors and map out weekend endeavors. With its AI-powered technology, RoomGPT stands as an invaluable asset for individuals seeking effortless room or home renovations, offering an unrivaled level of convenience.
How to Use RoomGPT
To use RoomGPT, follow these simple steps:
Photograph the space you want to alter.
Add the image to RoomGPT.
Examine the designs that have been generated and alter them as you see fit.
When redesigning your room, save the design you like and use it as a guide.
A user-friendly application like RoomGPT makes it simple for anyone to explore various design options. RoomGPT can assist you in realising your idea, whether you want to alter the colour palette of your room or redesign your entire living area.
Benefits of Using RoomGPT
Using RoomGPT to generate dream rooms comes with several benefits:
Everyone can utilise RoomGPT because it is free to use.
Based on uploaded photographs, RoomGPT creates different versions of spaces, offering visual inspiration and remodelling options.
Because RoomGPT is simple to use and intuitive, anyone may explore many design alternatives.
You can save time and money by visualising your design with RoomGPT before you really execute it.
An revolutionary technology called RoomGPT employs AI-generated graphics to show potential remodelling ideas and options for rooms.
Is there a free version of RoomGPT
Imagine having the ability to design your perfect room in a matter of seconds. With the free version of RoomGPT, this dream becomes a reality. Powered by advanced AI technology, RoomGPT empowers users to transform their living spaces with unparalleled ease. By simply providing a photo of their existing room, users unlock a world of possibilities as RoomGPT generates a myriad of themes, incorporating changes to the layout, furniture, and wall color. This seamless process provides users with a captivating visualization of their envisioned room, making the interior design process more accessible than ever before.
The global user base of RoomGPT exceeds an impressive 92,000 individuals, all benefiting from the app's intuitive features and time-saving capabilities. The positive feedback received from users worldwide is a testament to RoomGPT's effectiveness and ability to deliver remarkable results. Gone are the days of relying solely on interior designers. With RoomGPT, users have a cost-effective solution at their fingertips, enabling them to take charge of their room redesign journey.
What are the features of the free version of RoomGPT
Users of RoomGPT's free edition can use Replicate, Upload, and Vercel technology to take a picture of their room and create several themes for it. RoomGPT is an AI-powered tool that lets users visualise their ideal space by generating several floor plans, colour schemes, and furniture selections. Additionally, as the programme is open-source and hosted on GitHub, developers may easily clone it and use Vercel to distribute it on their platform. The created graphics are ideal for investigating various exterior and interior design concepts. In conclusion, RoomGPT is a distinctive and cutting-edge application that simplifies the process of remodelling a space by employing AI-generated imagery to produce visual examples of different themes, colour palettes, furniture arrangements, and other design elements.
Can RoomGPT be used on mobile devices
Designed to revolutionize the way we envision our dream spaces, RoomGPT simplifies the process of room design and decoration. With just a few taps on your mobile device, you can embark on a creative journey like never before. As an AI-powered tool, RoomGPT takes a photo of your existing room as its starting point, opening the doors to endless possibilities. Through its intelligent algorithms, RoomGPT generates an array of themes, allowing you to explore and visualize your ideal room effortlessly. Whether you desire a change in layout, a shift in wall color, or even a complete furniture overhaul, RoomGPT has you covered.
Conclusion
In conclusion, RoomGPT is a state-of-the-art innovation that has transformed the interior design sector. By creating fantasy spaces based on uploaded photographs, it has made it simple for people to modify their rooms thanks to its AI-powered technology. The tool has been a favourite among users all around the world due to its capacity to save time, provide distinctive designs, and streamline the entire process. The tool's usefulness and its influence on the industry are demonstrated by the users' positive feedback. People may now effortlessly design their ideal spaces using RoomGPT without the hassle and stress of conventional remodelling.