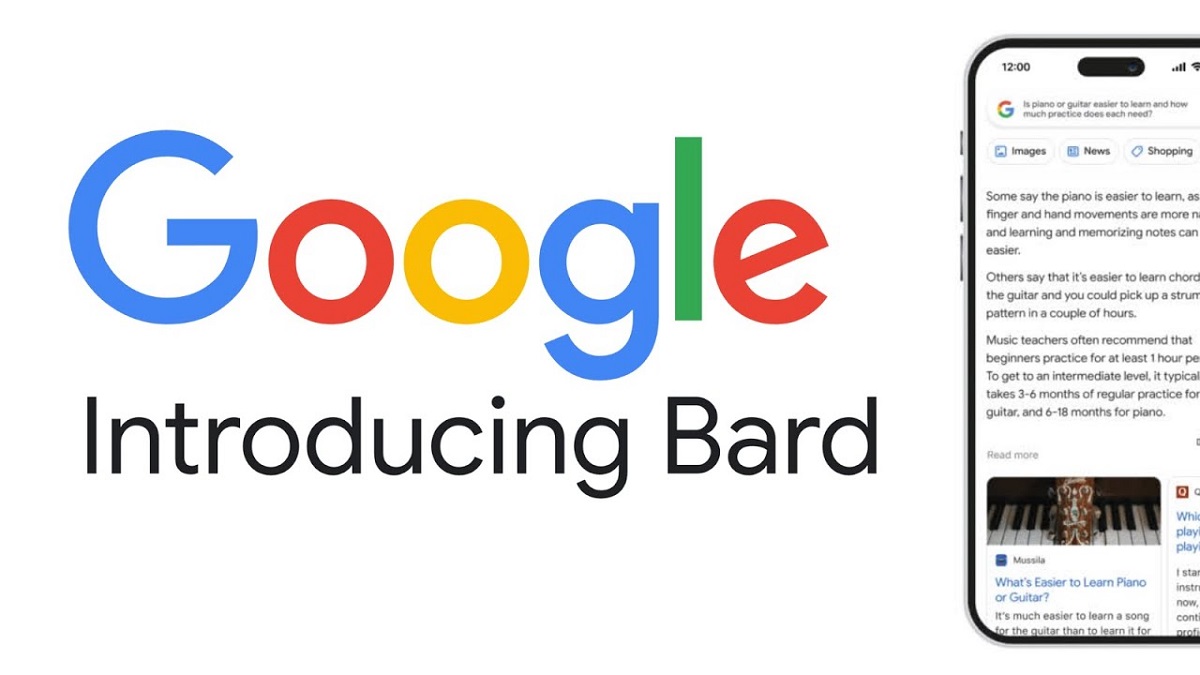 What is Google BERT?
Google BERT is a natural language processing algorithm designed to better understand the context and meaning behind the words in a search query. This update was introduced in 2019 and has since impacted around 10% of all search queries.
By improving its understanding of language, Google can now provide more relevant results for users' search queries. This means that websites that align with the searcher's intent have a better chance of ranking higher in search engine results pages (SERPs).
What You Need to Know
First, you must sign up for the waitlist at bard.google.com in order to use Google Bard. After signing up, Google will send you a confirmation email. To use Bard, click the link that says "Take it for a spin." If you're not in the US or the UK, you can access bard.google.com by using a VPN service to alter your IP to one of those two nations.
How to Get Started with Google Bard
To begin using Bard after receiving the confirmation email from Google, go to bard.google.com. Here are four ideas to get you going:
Step1 : Engage in a Conversation with Bard
Bard's chat interface is simple and easy to use. Enter a prompt in the form at the bottom to begin a conversation, then press the "Send" button. By clicking on the microphone icon next to the query area, you can also utilise voice commands. Wait for Bard to respond, and if you don't like it, you can provide it with further hints to help it craft a more suitable response. By selecting the pencil symbol next to your prompt, you may edit it as well. Make the required adjustments, and then select Update. Bard will create a new response on its own. Even using Bard, you can access current information from the internet, but you should always double-check critical information from reliable sources.
Step 2: View Other Response Drafts
You can view the two other draughts of Bard's responses by clicking the button labelled "View other draughts" in the response's upper right corner. These early versions may include crucial details that were omitted from the final response. These draughts can be combined for you if you ask Bard to.
Step 3: Google Topics Related to Your Prompts
By using the "Google it" button next to any response, you can search for the information you're looking for if Bard is unable to do so or if you're not happy with the results. You can click on the search topics Bard presents to launch a Google search relevant to your query. In a new tab, your search phrase will appear.
Step 4: Stop Google from Saving Your Conversation Prompts
By default, Google stores your conversation starters in the My Activity section of your account. You might want to delete them or prevent them from being preserved if you don't want Google to have access to your conversation prompts. For more information, see our tutorial on how to disable or delete Google Bard history.
Conclusion
In conclusion, optimizing your website for Google BERT requires a focus on quality content that aligns with the searcher's intent. By conducting keyword research, focusing on high-quality content, optimizing for featured snippets, using structured data, and improving your website's speed, you can improve your search engine ranking and outrank other websites. Contact us today for more information on how we can help you optimize your website for Google BERT.