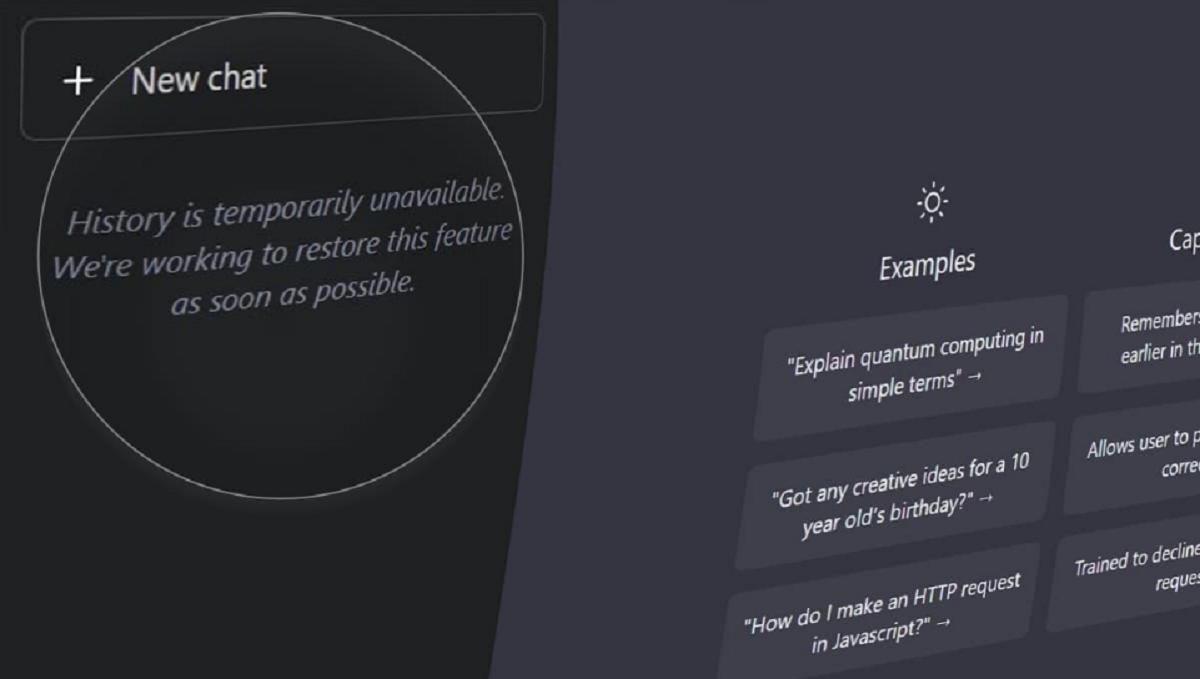 The ChatGPT chat history function unexpectedly went down on March 20, 2023 as a result of a fault that made brief summaries of other users' talks available to users of the service. Users continue to report that their conversation history is inaccessible or not visible, despite the fact that OpenAI has acknowledged the situation and temporarily shut down ChatGPT in response.
Fortunately, OpenAI has found the source of the issue and is already working to give users back their lost discussion history. The date when the conversation history feature will be fully restored is not yet known, though.
OpenAI is now advising users to refrain from sharing any private information during talks because individual prompts cannot be removed from a user's history. This emphasises the need to be cautious about the information shared on messaging services and the possible dangers of putting private data in the cloud.
ChatGPT has amassed a sizable user base that relies on its chat history function to preserve and retrieve previous discussions. ChatGPT is one of the most sophisticated language models currently accessible. For the service to continue to function and live up to user expectations, the chat history feature must be restored.
Overall, ChatGPT's conversation history function being unavailable is a regrettable situation, but OpenAI's prompt response to the problem and recovery of the lost data should give users confidence in the platform's dependability and dedication to their privacy and security.